Prof. Zainal Kadir
Faculty of Engineering, Universiti Putra Malaysia,Malaysia
BIO: Prof Zainal received his B.Eng. degree in Electrical and Electronic Engineering from Universiti Putra Malaysia (UPM) and Ph.D. degree in High Voltage Engineering from the University of Manchester, U.K. Currently, he is a Professor at the Faculty of Engineering, UPM. Prof Zainal is a Fellow of Academy of Sciences Malaysia (FASc) and Fellow of the IET (FIET). He is also an IEEE Power & Energy Society (PES) Distinguished Lecturer in the field of lightning and high voltage engineering. To date he has authored and co-authored over 400 journals and conference papers. He has supervised 33 PhD and 42 MSc students and currently 30 PhD and 4 MSc are on their way. His research interests include high voltage engineering, lightning protection, electromagnetic compatibility, power system transients and renewable energy.
Prof Zainal is a Professional Engineer (PEPC), a Chartered Engineer (CEng) and a Professional Technologist (PTech). Currently, he is the Chairman of the National Mirror Committee of IEC TC 81 (Lightning Protection) and Local Convener of MNC-CIGRE C4 on System Technical Performance. He is also an Advisory Board Member of the National Lightning Safety Institute (NLSI) USA, Steering Committee of Asia Pacific Lightning and Research Advisor for the African Centre for Lightning and Electromagnetic (ACLE).
Speech Title: GEOMAGNETICALLY INDUCED CURRENT ANALYSIS FOR GRID SYSTEM RESILIENCY ASSESSMENT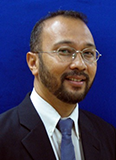 Prof. Ishak Bin Aris
Department of Electrical and Electronic Engineering,Faculty of Engineering, Universiti Putra Malaysia, Malaysia
BIO: Currently Dr Ishak bin Aris is a Professor at the Department of Electrical and Electronics Engineering, Universiti Putra Malaysia and was the Deputy Director of the Institute of Advanced Technology, Universiti Putra Malaysia (2007-2010). He was also Adjunct Professor at Faculty of Science, Engineering and Technology, Swinburne University of Technology, Australia (15 August 2017 – 14 August 2020). He received Honorory Professor from the School of Engineering & Technology Amity University, Uttar Pradesh, India on 26th Oct. 2017. Prior to this appointment, he was Malaysian Army officer and a lecture at the School of Electrical and Electronic Engineering, Universiti Sains Malaysia. He graduated from the George Washington University, USA, in Electrical Engineering (1988). He obtained his MSc in Power Electronics Engineering from University of Bradford/ Loughborough University of Technology, United Kingdom (1991) and PhD from University of Bradford, United Kingdom (1995), respectively.
His areas of research interest include Renewable Energy System, Automotive power train system, vehicle communication and network, Power Electronics and Drive System, Electric Vehicle power train, Wireless EV Charging System, BMS, Battery Pack System, Intelligent Energy Efficient Vehicle, Artificial Intelligence, Image Processing, Avionics, UAV, Sensor System, Robotic System and IoT system.
He has more than 28 years of experience in teaching electrical and electronics engineering courses, developing electrical engineering laboratory, developing curriculum for Electrical and Electronic Engineering Program for Bachelor and Post-Graduate level, and supervision of more than 74 undergraduates and more than 100 post graduates students (13 PhD and 31 Master students have graduated under him as the main supervisor and 20 PhD and 34 Master students have graduated under him as the co-supervisor). Currently he is supervising 4 PhD and 3 Master students as the main supervisor. He also has served as independent thesis examiners for UPM and external examiners for many local and international universities.
He has authored and co-authored more than 400 (149 in citation indexed journals, 20 in non-citation indexed journals, and 240 in international proceedings, 25 standards) academic and professional papers and reports. He has 9 patents granted, 8 patents pending and 5 copyrights. His Scopus H-Index is 20 and Google Scholar H-Index is 25. He has published 7 chapters in books and 1 book. He has been invited as invited and keynote speaker in many local and international conferences. He has carried out 30 research projects worth RM30 million. He also has carried out various consulting projects both at local and international worth about RM4.5 millions.
He has wide experiences in administrative duties that include Deputy Director of Institute of Advanced Technology, Head of Electrical Power Research Group, Chair for Evaluation Panel for MOSTE-IGS research fund, Chair for Evaluation Panel of Malaysian Qualification Agency for assessing academic programs at various universities and institutions of higher learning, and others. He has also served as External Examiner for Bachelor of Electrical and Electronic Engineering program, Diploma of Electrical and Electronic Engineering programs and Master in Electrical Eng., for SEGi University, Universiti Technical Malaysia Melaka (UTeM), Universiti Nilai, Universiti Malaysia Perlis.
He is actively involved in professional societies. He was the Chairman of Society of Automotive Engineers (SAE) International Malaysia (2009-2011), He has also served as the Advisor of SAE International Malaysia (2011-2013). He is a member of TAU BETA PI (USA National Engineer Honor Society), (1987 – to date) and a member of ETA KAPPA NU (USA Electrical Engineer Honor Society),(1988 – to date). He is also a graduate member of BEM (Board of Engineers Malaysia).
He has received UPM's Excellent Service Award many times (2001, 2002, 2003, 2004, 2005, 2006, 2007, 2008, 2010, 2011, 2012, 2013, 2014, 2015, 2016, 2017, 2018, 2019), In 2002, he has won Dean Special Award and Vice Chancellor Fellowship Award 2002 (Excellent in Research). He has also won Outstanding Researcher Awards both at university and National level many times. He has also received excellent in teaching awards 12 times. In 2008 has won SAE International Member Service Award. He has also been awarded gold medals and special awards at International Exhibition on Research Products at Eureka Brussels, INPEX USA, IENA Germany, INNOVA and ITEX, Kuala Lumpur for his research work.
Speech Title: Research and Business Opportunities in Smart and Electric Mobility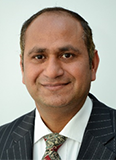 Prof. MOHAN LAL KOLHE

Faculty of Engineering and Science, University of Agder (Norway)
BIO: Professor (Dr) Mohan Kolhe is with the University of Agder (Norway) as full professor in 'electrical power engineering with focus on smart grid and renewable energy' in the Faculty of Engineering and Science. He has also received the offer of full professorship in smart grid from the Norwegian University of Science and Technology (NTNU). He has more than three decades' academic experience at the international level on electrical and renewable energy systems. He is a leading renewable energy technologist and has previously held academic positions at the world's prestigious universities e.g. University College London (UK / Australia), University of Dundee (UK); University of Jyvaskyla (Finland); Hydrogen Research Institute, QC (Canada); etc.
He was also a member of the Government of South Australia's Renewable Energy Board (2009-2011) and worked on developing renewable energy policies. He was also leading the EU FP7 Smart Grid-ICT project 'Scalable Energy Management Infrastructure for Household' as Technical Manager.
His academic work ranges from the smart grid, grid integration of renewable energy systems, home energy management system, integrated renewable energy systems for hydrogen production, techno-economics of energy systems, solar and wind energy engineering, development of business models for distributed generation etc. He also did extensive teaching in renewable and electrical energy systems engineering as well as in energy economics.
He has been successful in winning competitive research funding from the prestigious research councils (e.g. EU, EPSRC, BBSRC, NRP, etc.) for his work on sustainable energy systems. He has published extensively in the energy systems engineering. He has been invited by many international organizations for delivering expert lectures / courses / key note addresses / workshops. He has also been member of many academic promotional committees.
Speech Title: Topic of keynote speech: Integrated Renewable Energy System for Green Hydrogen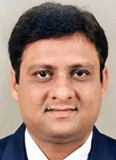 Rakesh Patel
Associate Professor at G H Patel college of Engineering & technology, V.V.Nagar, INDIA

Chair , IEEE Gujarat Section, IEEE Power & Energy Society


BIO: Prof. Rakesh Patel has received Bachelor in Electrical Engineering from Gujarat University, Masters in Power Apparatus & Systems from Gujarat University . He has more than 13 years of experience in teaching and research.He has two years of experience in PCB manufacturing industry. He has authored number of papers in various national and international journals and conferences. He has visited malasiya for IEEE conference. He is a recipient of R10 Outstanding Branch counselor award for the year 2013. He has served as a Branch counselor of IEEE GCET branch for more than 8 years.He is also a Project cordinnator for IEEE R10 Region. His extensive research areas cover Power electronics converter, Modeling of Power electronics based system, Design of SMPS, FACTS Deivces for power system, HVDC system,Electric Drives. He has design more than 100 LED light projects for the industries.
Speech Title: The Future of Electric Vehicles and Material Resources