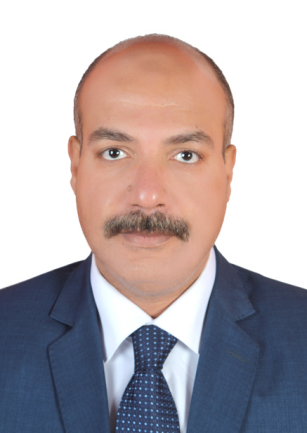 Prof. Mohamed EL-Shimy
Ain Shams University, Egypt

Dr. Mohamed EL-Shimy Mahmoud was born in Cairo, Egypt. He is currently a professor in the department of Electrical Power and Machines - Faculty of Engineering – Ain Shams University. In addition, he is an electromechanical specialist, a freelance trainer and a member of many associations and professional networks. He is also a technical reviewer for some international journals and conferences. His fields of interest include power system analysis, power system economics, power system optimization, electric power distribution, renewable-energy resources and technologies, and power system reliability.
Prof. Zainal Kadir
Faculty of Engineering, Universiti Putra Malaysia,Malaysia
Prof Zainal received his B.Eng. degree in Electrical and Electronic Engineering from Universiti Putra Malaysia (UPM) and Ph.D. degree in High Voltage Engineering from the University of Manchester, U.K. Currently, he is a Professor at the Faculty of Engineering, UPM.
Prof Zainal is a Fellow of Academy of Sciences Malaysia (FASc) and Fellow of the IET (FIET). He is also an IEEE Power & Energy Society (PES) Distinguished Lecturer in the field of lightning and high voltage engineering. To date he has authored and co-authored over 400 journals and conference papers. He has supervised 33 PhD and 42 MSc students and currently 30 PhD and 4 MSc are on their way. His research interests include high voltage engineering, lightning protection, electromagnetic compatibility, power system transients and renewable energy.
Prof Zainal is a Professional Engineer (PEPC), a Chartered Engineer (CEng) and a Professional Technologist (PTech). Currently, he is the Chairman of the National Mirror Committee of IEC TC 81 (Lightning Protection) and Local Convener of MNC-CIGRE C4 on System Technical Performance. He is also an Advisory Board Member of the National Lightning Safety Institute (NLSI) USA, Steering Committee of Asia Pacific Lightning and Research Advisor for the African Centre for Lightning and Electromagnetic (ACLE).

Prof. Jahangir Hossain
University of Technology Sydney, School of Electrical and Data Engineering, Sydney, Australia
Dr. Jahangir Hossain received the B.Sc. and M.Sc. Eng. degrees from Rajshahi University of Engineering and Technology (RUET), Bangladesh, in 2001 and 2005, respectively, and the Ph.D. degree from the University of New South Wales in 2010, Australia, all in electrical and electronic engineering. He also completed Graduate Certificate in Higher Education degree from Griffith University in 2014.

He is currently an Professor with the School of Electrical and Data Engineering, University of Technology, Sydney, Australia. Before joining there, he served as an Associate Professor in the School of Engineering, Macquarie University for three and a half year, Senior Lecture and a Lecturer in the Griffith School of Engineering, Griffith University, Australia for five years and as a Research Fellow in the School of Information Technology and Electrical Engineering, University of Queensland, Brisbane, Australia.
Previously, he worked as a lecturer and assistant professor at Rajshahi University of Engineering and Technology, Bangladesh for six years. His research interests include renewable energy integration and stabilization, voltage stability, micro grids and smart grids, robust control, electric vehicles, building energy management systems, and energy storage systems.



Prof. Hongwei Li, Southwest Petroleum University, China
Associate Professor Chaofei Gao,Beijing Information Science and Technology University,China
Dr. Shilong Huang, North China Electric Power University, China
Dr. Quanmin Dai,Beijing Union University, China



Prof. Zhongliang Liu, Beijing University of Technology, China

Prof. Hazlie Mokhlis, Universiti Malaya, Malaysia
Professor Abdul-Sattar Nizami, Government College University, Lahore, Pakistan

Prof. Jingwei Zhao, Wollongong University, Australia
Associate Professor P. PANDIYAN, KPR Institute of Engineering and Technology, India
Associate Professor Vineet Dahiya, KR Mangalam University, India
Associate Professor Muhamad Bin Mansor, Dept. of Electrical and Electronics Engineering,University Tenaga Nasional, Malaysia

Associate Professor Zeashan Hameed Khan, Air University, E-9, Islamabad, Pakistan
Assoc. Prof. Lam Sze Mun,Universiti Tunku Abdul Rahman, Malaysia
Assoc. Prof. Moses Eterigho Emetere, Covenant University, Nigeria
Assoc. Prof. Jiang Zhu, Tokyo Institute of Technology, Japan
Asst. Prof. Nicholas Tan Ming Hui, Universiti Tunku Abdul Rahman, Malaysia